Where can I find that? - Everybody has posed this question at least once. Perhaps you took over a task from your colleague. She told you to take over and finalise it as soon as you can but you have absolutely no clue where she left off.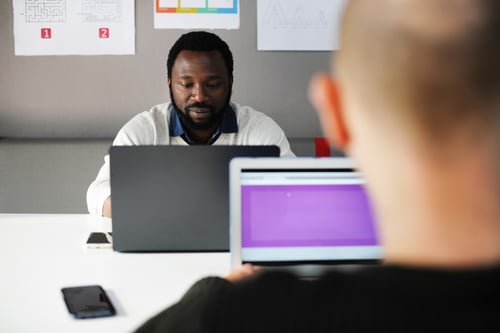 In our daily work we are using several different systems to get things done and tracked. You probably know that switching from system to another and making sure that the data is transferred correctly can take time and be frustrating.
In many cases the systems used in a company are predefined. As an employee, you cannot necessarily affect the systems that have been selected. Years ago clever people have chosen them for your whole team and they surely are great ones (!) - delivering high level data to the bosses and owners, but unfortunately the operative level isn't always experiencing those benefits. You lose the overview which data is the most recent and have to update everything manually. But somehow you didn't mention changing the software to anyone so far.
There are many reasons why you didn't. To change a current system in any company is a big thing. People are familiar with the software and it's a great tool on its own. Moreover, migrating from one system to another also brings another challenge with all the data stored in the old one. It would takes days or weeks to get everything imported into a new software, and usually companies don't have the luxury of so much spare time. On the other hand, the system is totally isolated from your other tools and who knows how much time you waste on transferring data right now. Has anyone ever bothered counting?
Fortunately there are ways to make your working days a bit easier, eliminating the frustration with the data transfer between the systems. New integration services help companies connect the softwares they are using and automating the data transfer between them. We're specialising in accounting, webshop and POS integrations.
If you're struggling with orders, stock balances, product data or order statuses among eCommerce solutions, Accounting and ERP software and Warehousing systems, we have great news for you. We connect the systems that are being used in your company easily and enable you to save your nerves and your employer to save money. The pricing begins from 49 EUR/month without any starting fees. Easy to sell to your boss when you just mention how many extra hours you get to use effectively and you'll also feel better in your work for this price.
Check out the currently supported apps and plant the idea into your boss' head.
If you need any help, don't hesitate to contact us. Ask us about any kind of integrations.