In our "Flashnode team" blog series, our very own team members get to share their thoughts about Flashnode, integrations and more.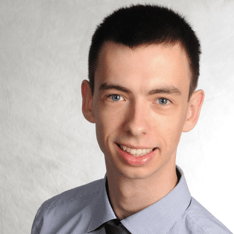 Who are you and what's your role at Flashnode? How long have you been onboard?
I'm Hendrik and work as Market Development Representative for the international markets. At the moment, I work remotely in London. The timezones between the UK and Finland make some meetings quite a challenge but I'm glad I can fit my work and my studies together that well. Since 2016, I conduct marketing campaigns, maintain the website incl. the English blog, and consult key decision makers on their integration needs. It's pretty awesome stuff we're doing at Flashnode. If you would like to join our team, check our open positions or drop in an open application.
What was so far the funniest moment in your Flashnode career?
One time, there was a business owner who approached us on our website. He and my colleague had a chat and as he learned more about our service, he became interested and left his details. Meanwhile for one of our account executives, a spot in her calendar freed up and she immediately reached for the phone as the lead came in. Within 5 minutes, the customer was already talking to her on the phone while he didn't even finish chatting. It was really fun to see the whole process coming together.
Other than that, some running gags always cause a smile whether the Helsinki office carpet gets drenched with coffee or a colleague got attacked by urban wildlife.
If you could automate something from your private life, what would it be?
I'm a sucker for coffee and it has a solid place in my morning routine. If I could automate something, one tiny thing, in my private life, I would be greeted with a delicious hot cup the moment I come from the shower. So, if someone knows an IoT solution which doesn't require any preparations, like placing the cup underneath the machine, let me know. I'd appreciate it... In one of the blog posts, I drew a comparison between this and software integrations. Check it out here.
To know more about the managed integration services we offer, have a look at the integration we have to offer!