Flashnode has taken its total funding up to €2M in preparation for scaling in Finland and its upcoming international expansion. Led by Spintop Ventures, the current funding round will be used for market entry in the UK and expanding the partnership network. Flashnode enables customers of all sizes to seamlessly integrate business critical systems and power growth through automation.
"We've been building SaaS software with integration needs since 2001 and realized a true need for simplifying the integrations market. We started building the Flashnode platform in 2013 and have spent over 10 man years in understanding the complexity and developing a system that can handle it. Companies are wasting 6,5 billion USD on handling processes manually, and now that SaaS based accounting is reaching mainstream popularity, the need for solving the problem is obvious," says Flashnode Founder and new CEO Lennu Keinänen.
To date, Flashnode has processed over 1 million business transactions for nearly 100 customers. "Everybody gets benefit from outsourced SaaS-integrations," said Kari Ryynänen, Partner Manager at Visma Solutions. "We can concentrate on product development instead of resolving compatibility problems. With this ecosystem we are able to deliver better service to the customer by offering a compatibility which is powered and developed by Flashnode."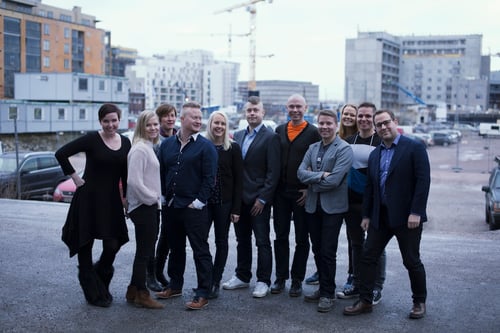 Flashnode has partnered with the largest eCom and Accounting software and service providers in the EU. "Flashnode's founders have over 50 years of software and IT entrepreneurial experience, and 8 successful exits between them," says Finn Persson, Partner and Co-founder from Spintop Ventures. "They have identified a major customer need and Flashnode is strongly positioned to capitalize on a very significant market opportunity."
Flashnode provides accessible software integrations for SME customers. Their solution minimizes human error and speeds up a range of business processes by enabling communication between software systems that would otherwise not be able to talk to each other.
For additional information:

Media kit with pictures
CEO Lennu Keinänen
+358 44 7767 827
lennu.keinanen@flashnode.com
Flashnode is an integration service connecting the most popular, cloud-based softwares in the world. Our goal is to automate and optimize our customers' businesses with the help of automation. For more information, visit www.flashnode.com.
Flashnode offers:
Specialization in accounting related processes
A fixed pricing structure
In-depth business processes expertise and best-practise knowledge