The SaaS market's rapid growth shows no sign of slowing down. The industry is now worth of USD 93 million today and could be more than USD 150 million by 2020 according to Statista (2016). As the market develops, we also see changes to how SaaS companies measure growth and use metrics in different stages.
In The Rule of 40% for a Healthy SaaS Company Brad Feld shared a great rule of thumb venture capitalists establishes a relationship between the growth rate and burn rate of a SaaS business at least $50 million in revenue:
"The 40% rule is that your growth rate + your profit margin should add up to 40%."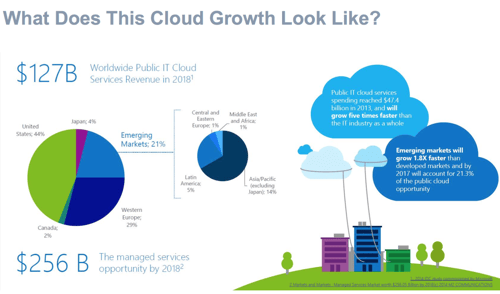 Photo Source, Microsoft
The rule of 40% provides a general metric for later stage SaaS business that takes into account both growth and profitability. Companies are focused on growth, but growth does come at a cost. The Efficiency Score, taking into account the total sum of growth + percent free cash flow (FCF) margin, was developed to evaluate Public SaaS companies.
The early stage SaaS business should focus on unit economics.
SaaS and other subscription businesses are different, because the revenue for the service comes over an extended period of time, the customer lifetime.
In the early days losses in SaaS business get bigger the more successful the company is at acquiring customers, and SaaS entrepreneurs need unit economics to figure out whether a SaaS business is financially viable.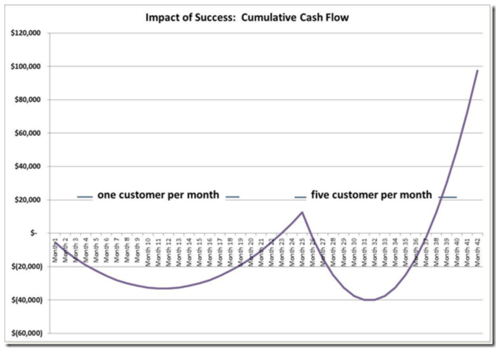 Source For Entrepreneurs: David Skok
Basically, the rate of growth in SaaS business depends primarily on three things
the profitability of each customer
the cost of acquiring new customers and
the repeat purchase rate of existing customers.
If the rate of new customer acquisition exceeds the churn rate, the SaaS business will grow.
Unit economics measure the profitability of each customer. The SaaS business is financially viable when the lifetime value (LTV) of a customer is higher than the cost to acquire a customer (CAC). You can read more about Unit Economics in Lean-case blog.
This is a simple calculation based on your financials but it can have a big impact on your results. This can tell a story that shows your growth, it also will speed up your fundraising process dramatically, because it helps investors to understand your business.
But most important to keep in mind is, what really matters is not the raw numbers but the direction and degree of progress
Päivi is the Founder and CEO at BackedByCFO, dedicated CFO as A Service helping companies to power global growth.