What happened to you? I always loved stopping by. It was usually Wednesday after work when it was not too crowded and you always had time for me.
Now things have changed. I think it all started when you wanted to get bigger and needed more people like me in your life. And I think it's totally ok, I would do the same.
It's just that I feel like you don't even know me anymore.
It's not that I diss you. You still know what I like, but somehow the personal feeling is not there anymore. Maybe it's because we don't communicate anymore?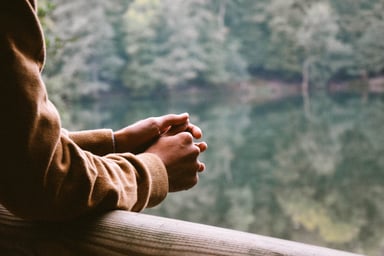 I'll tell you what happened.
I got an email from you telling about the new possibility to do my shopping online. That way we could get in touch more often, not only during those visits on Wednesdays. I was so thrilled about this! Now I could also visit you during weekends, when it would be too crowded otherwise.
Now I would just take a glass of wine and do my normal shopping comfortably at home. You even remembered my birthday and said you'd have a gift for me the next time I visit you. I felt like #1.
Then something strange happened. After a while I decided to visit you in person. I did my Wednesday after work routine and stopped by. It's like you didn't even notice me. Maybe I had changed? I have to say I got used to the feeling we had while connecting online. It is somehow ironic, the personal feeling was not there anymore even if we both were there. Did we loose the connection?
After spending 15 minutes at your store, still not talking to you, I came to you asking about the birthday gift you told me about. You said you ran out of stock. Maybe next week?
If you wanna keep me in your life, you gotta get back to track
I want same experience everywhere
I love talking to you online. But when I visit you in person, the feeling is not the same. If you tell me something online, please keep your word when I come to visit you. There are so many tools for it (like this). Each time I visit you online, someone approaches to me asking: "How are you today? Did you like your previous order?" What if you asked me this next time we see face-to-face?
Try to know me better
Do you see? I really want to keep coming back to you. Sometimes it's better to send me whatsup instead of email. Try texting me the next Wednesday when I'm about to leave from work. I might just visit you again.
Remember me at times
Like the best relationships, it's about giving attention. You know it was such a great surprise you did to me on my birthday. And you got me visiting your place after that. It was like invitation that you can't say no to. But what would you say if you were invited to a dinner party and were later told that you ran out of food?
- Your loyal customer