The trip towards London was a disaster. My flight had first a 3 hour delay which wasn't mentioned at any of the displays at the airport. At the airport I noticed that British Airways did send an email about the delay - at 2:30 in the night...
To make it even worse, the flight was cancelled. So I was trying to rebook myself to other plane to London City and the problems continued. All planes full. Only option was to fly to Heathrow which meant 1.5 hours extra delay for getting to Excel where the fair took place.
Finally after 11 hours from waking up, I was ready to start.
After having to cancel some meetings due to the delay, the day was a bit too short. However, Jani and I managed talk with some great people. Meeting Michelle Auchinachie from Sage and being introduced to further Sage people was definitely the highlight. Michelle, thanks again!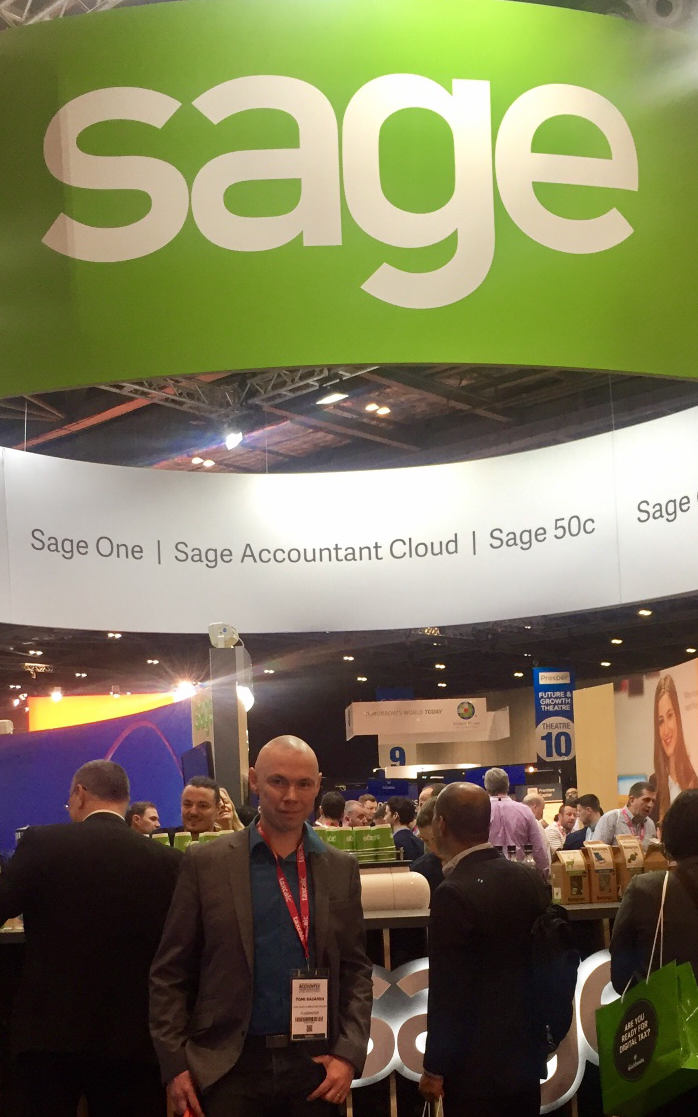 For an "Apres-Fair" activity, we headed for a run in the Regent Park close to our hotel and the British Museum. To recover from sporty activities, some steaks and some beer were needed.
On Thursday the fair opened at 10:00 giving us time for a slow start with a long breakfast and much internal chatter which always yields new ideas on how to develop the business. All Top Secret, you know. ;)
Back at Accountex, we visited some possible partners in the future, like Xero, Intuit/Quickbooks, Exact and Iris. It was interesting to hear about how the modern accounting software companies work with the accountants together supporting them in all possible ways. There are little differences in the ways to go about it but the main message from all was clear:
Good service and being there to help accountants in the evolving accounting world.
Furthermore, the biggest players have exciting stuff coming up:
AI,
Automation and
Integrations
to drop just a couple of keywords.
As Finns, we're set to think straightforward, structured and expect things to happen in a certain way. For us and our integrations as a service, the UK market seems very interesting. Cooperative softwares with the right kind of ecosystem mindset, modern accounting companies and customers who make relatively fast decisions. According to Eurostat study, Finland is the leading country when it comes to digitalization and usage of cloud based accounting software, but UK is not very far behind.
For us the accountants are very, very important. Our partner accountants have tight relationships with their customers and they are open for suggestions. Offering great automation products which help accountants and the SMEs to save time and money, is a combination which does not only help us to prosper, but it also gives the accountants more time to advise the customers how to develop their businesses.
This approach is really common in the UK where we started our sales in late 2016. As the feeling and first sales figures look good, we're really looking for to start putting more and more effort in helping the accountants and SMEs in UK.
Are you an accountant in the UK? Do you do eCommerce yourself? If yes, we need to talk. Otherwise, we should talk as well because of all the big things coming up this summer!