In many previous articles, we talked about the eCommerce platform Shopify. Today, I go over its suitability as a product database software for your small business. Shopify is very common amongst entrepreneurs. Some may have tried, others still use it and many more at least heard about it but not all know about what's behind the scenes.
To read more about Shopify itself, follow the links below:
The Canadian software facilitates the setup and maintenance of a webshop. Every business owner is able to create an immersive shopping experience from a blank website within a few minutes. Searchable categories organise single products in a simple way. These, in turn, contain multiple variations. The best example is clothing. The same T-shirt comes in different colours and sizes but also other uses are possible. Food shops for example can sell different portion sizes, flavours and more.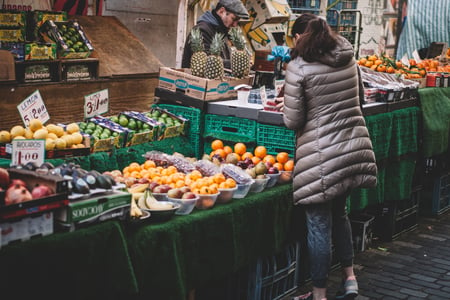 The product management options in Shopify are clear and comprehensive. Sometimes, even so comprehensive that other apps can't keep up. That makes our job as an integrator harder but I'll talk about it later.
Getting back to the Shopify admin panel. In this Behind the Scenes of your webshop, you put together a product catalogue, a database. With Shopify POS, you can take this product database from your webshop to the real world. Installing it is as easy as downloading a messaging app on your phone. You visit the app store of your choice and download it. Here are the links for your convenience.
Once you are logged into your Shopify account, the app automatically fetches the product data from your webshop and you can start selling with your usual device at hand. Regardless where you sell, whether it is on an open market or in your on-premise shop, I recommend you for easy operation to use a tablet although all common smartphones should do the trick.
Nevertheless, the advantages of Shopify are not limited to an easy setup. Together with the Shopify payment terminals, you have a full omnichannel solution which is already connected in the background. When you sell something personally the inventory available online is automatically. This prevents the luxurious problem of overselling. eCommerce and POS both based on one single database for your SME is guaranteeing happy customers.
The best thing about it is that you only need one integration for everything and you only pay for the data types you transfer. Easy, fair and quick - Within a few days not only your products but also your orders, stock balances and order status are shared with your accounting software. Of course not all of our partner apps are fully compatible. Contact us today to check if yours fits to a T.